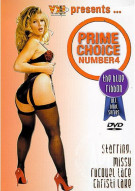 run time 75 mins.

released 08/14/2000
Item
Discontinued
Special Order
Product is out of stock and is not available for purchase at this time.
DVD-Video
Wishlist
run time 960 mins.

released 01/03/2012
Item
Discontinued
Special Order
Product is out of stock and is not available for purchase at this time.
DVD-Video
Wishlist
Christi Lake
| | |
| --- | --- |
| born: | December 12 (Sagittarius) |
| height: | 5 ft. 9 in. |
| weight: | 110lbs. |
| eye color: | Brown |
| hair color: | Red |
| measurements: | 34B - 24" - 34" |
I grew up in Michigan and Minnesota. I worked at a video store and in a factory after high school. Factory life was boring and the chemicals we used were dangerous to my health, so one night while at a local adult club, I took a dare and entered the club's amateur contest. It was so much fun, I quit my job and went to work as a house dancer. During this time, I explored the swinging lifestyle. Several months later while at a swinger's convention, a gentleman came up to me and after talking for awhile, asked if I was interested in doing magazine layouts. I was flown to New York (along with my girlfriend, Sheena) and did two shoots in a day. It was a long day and hard work, but also a lot of fun. After that, the magazine asked me to sign in their booth at CES. At the convention, I was surprised by the number of people walking up to me, handing me their business card and telling me I should do movies. That was a big step; one I hadn't really thought about before. I went home to Minnesota and after several day's of thinking, decided to go for it. I came to Los Angeles in late 1995 with the idea that I'd do a few movies just to see what it was like. If I didn't enjoy it, I'd return to Minnesota knowing that at least I tried. After my first three movies, I was hooked. Sure, I loved the sex, but I also found I loved the whole process of making movies, from lighting and sets, down to which camera angle looked best. I decided early on that I wanted to produce movies as well as act in them, so I formed DRIPPING WET PIX and quickly shot my first two movies. SOUTHERN COMFORT, PART I AND II were loosely based on Tennessee Williams' CAT ON A HOT TIN ROOF, but there the similiarity ends. As many of you know, I had to change the title of those movies after a threatened lawsuit from the Southern Comfort Liquor Company; they're now titled SEX IN THE DEEP SOUTH and SEX SOUTHERN STYLE. I started shooting DIRECTOR'S WET DREAMS and HOLLYWOOD HOOKERS almost as soon as SOUTHERN COMFORT hit the store shelves. I was a very busy girl! I guess it paid off because DIRECTOR'S WET DREAMS was nominated for "Best Featurette" by AVN Magazine in 1997 and I was nominated for "Best Actress". Even though I didn't win, it was an awesome achievement for someone who had only been in the business for less than a year.