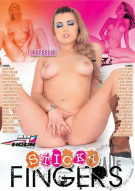 run time 240 mins.

released 06/25/2013

free shipping Eligible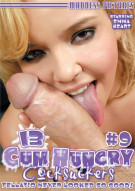 run time 134 mins.

released 08/11/2009

free shipping Eligible
$14.99
Special
Order
Special Order
Product is not regularly stocked by us, however it may be available from the vendor.
DVD-Video
Add to Cart
Watch Now
Wishlist
run time 960 mins.

released 05/14/2014

free shipping Eligible
$21.99
Special
Order
Special Order
Product is not regularly stocked by us, however it may be available from the vendor.
DVD-Video
Add to Cart
Wishlist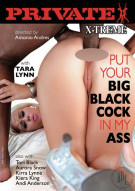 run time 127 mins.

released 12/30/2009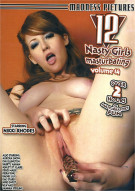 run time 149 mins.

released 02/23/2009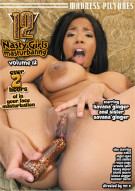 run time 124 mins.

released 07/23/2007
run time 536 mins.

released 06/17/2013
Item
Discontinued
Special Order
Product is out of stock and is not available for purchase at this time.
DVD-Video
Wishlist
Kiera King
| | |
| --- | --- |
| born: | August 18 (Leo) |
| height: | 5 ft. 4 in. |
| weight: | 115lbs. |
| eye color: | Blue |
| hair color: | Brown |
| measurements: | 34C - 23" - 34" |
I was born and raised in small town Wisconsin. My whole life I knew I didn't fit in there so, it's not too surprising that I ended up in Hollywood! I am all about experiencing everything that life has to offer. I am very spontaneous and love trying new things. I spent too many years of my life stuck in fear, resentments, and depression... I don't have time for that anymore! Life is way too short to stay stuck in negative thinking and patterns. I have made MANY mistakes in my short life time. Do I wish I could go back and change things? Yes, sometimes I do wish that, but I also believe my mistakes have made me the person that I am today.
My favorite pastime is laying by the ocean, reading a good book, and getting a nice tan. I also love to sing, write my own music, and write poetry and short stories. I have a great appreciation of art in all forms. I love butterflies, stars, and the color purple. I am obsessed with cats- I have three and they are my best friends... they always know how to make me feel better.
My biggest downfall... I trust people too much. I really wouldn't have it any other way though- the last thing I want to turn into is a bitter, cynical person... there are already enough of those people out there! I love to give and I love to be in love, which gets me in a lot of trouble. I am the biggest romantic i know, which is ironic to me, considering what I do for a living. I am big on forgiveness. I think everybody deserves a second chance... lord knows I have been given a few!
People ask me how I got into porn and I laugh, cuz I am not really sure? It all just happened so fast! I was working as a care giver and loved my job but couldn't stand my boss. I decided to strip on the side for some extra cash and one thing just led to the other, very quickly! I have always been in sexual overdrive ever since I can remember so this job really is perfect for me ;) I am extremley comfortable with my sexuality and am happy that I get to share that part of myself with the world.
Biography Text © www.kieraking.com