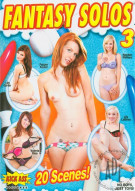 run time 120 mins.

released 04/03/2012

free shipping Eligible
$19.99
In
Stock
In Stock: Ships Immediately
Product is In Stock at our warehouse, ready for immediate shipment if ordered before 3pm ET.
DVD-Video
Add to Cart
Watch Now
Wishlist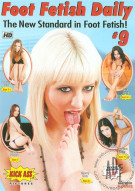 run time 231 mins.

released 05/15/2012

free shipping Eligible
$19.99
Special
Order
Special Order
Product is not regularly stocked by us, however it may be available from the vendor.
DVD-Video
Add to Cart
Watch Now
Wishlist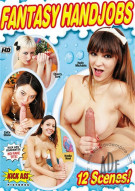 run time 130 mins.

released 07/19/2011
Cherry Torn
| | |
| --- | --- |
| height: | 5 ft. 7 in. |
| weight: | 120lbs. |
| eye color: | Blue |
| hair color: | Blonde |
| measurements: | 34D - 26" - 37" |
I was born in the Deep South to church-on-Sunday type parents who I'm still very close to. I was a good student and didn't get into a lot of trouble, but I've always been sexually adventurous much to my Mom's chagrin. From about 15 I knew I didn't want to get caught in the babies then marriage trap of my culture (yes, redneck is a culture!). Around this time, with the aid of the internet, I discovered the idea of BDSM as a "lifestyle" and some light in my head turned on. I graduated a year early and moved to the UK to chase my dreams. In the long run it was one of the best decisions I ever made.
Everyone always asks what my parents thought about my decision to go and I'd say they were warily okay with it. They knew it was risky but recognized that I wouldn't stay where I was. The first 8 months or so in England weren't all tea and crumpets, for sure. It was intense culture shock. I'd never lived away from home, been out of the country, been on a plane, attended university... The list is endless.
It wasn't until I moved from Croydon (a much-maligned satellite of London) to Brighton (full of hippies and gays) that I really got my feet set. I met Mister Torn after being abroad just over a year, that was when my life got started in so many ways.
From the day we met to now I am a different person. If I had to describe myself before him in one word it would be shy. Painfully, excruciatingly shy. He really helped me grow into my own skin and become an adult while still maintaining a practically 24/7 D/s relationship.
We lived together in Brighton for about 2 and a half years, during this period we started doing live webcam shows and later full on BDSM and fetish porn throughout Europe and a little in America when I went home to visit my family.
We moved to America permanently in early 2007 and decided on San Francisco. We'd never been there before, so it was a bit of a gamble, but where else could 2 extremely liberal, kinky, pedestrian porn performers go? At the time of writing this we've been here just almost 4 years and still love it.
I'm still shy, but I hide it rather well most of the time, just not in a pre-shoot interview! I still don't like talking on the phone, meeting new people is a challenge, and I hate asking people for things. I'm also not the best at embarrassing myself or answering emails. Those things will probably never change, but I am a functioning introvert.
I like bright colors. Pink, yellow and orange in particular. I like to read historical fiction, sci-fi/fantasy and blogs in that order. I'm interested in politics (sexual or otherwise), alternative sexuality, cooking, shopping and crafting. I'm well organized and frightfully good at admin (particularly if it doesn't involve making decisions that pertain to me). I worry that the job I'm most suited to is secretary (an odd twist on the mild-mannered office girl who dreams of being a porn star). I'm an atheist, social smoker and a fan of alcohol and intoxication in general. I can be a bit of a hermit and sometimes need a foot in the ass to go outside and have some fun, but once I'm there I like dancing and socializing as much as anyone.
In closing, I'd like to take this opportunity to address the weird porn chick stereotypes that I get bombarded with every now and then. I am not nor have I ever been molested,d, addicted to drugs or alcohol, disowned by any family member, or to do anything in porn that I didn't want to do. That doesn't put me in as small a subset of porn performers as you might think ? and even if it seems like it does that's probably because it doesn't put me in a terribly large subset of women as a whole. I like my life and have no moral guilt about it. My immediate family know what I do and they may not understand, but they love me for who I am.
Yes, what I do is tantamount to prostitution ? no, I don't understand why that's supposed to be a bad thing. I'm not selling my body, I get to take it home with me at the end of the day and abuse it all over again just for fun. I love my work, it makes people happy, and anyone offended by it doesn't need to be exposed to it if they don't want to. Oh, the joy of having choices! The day I don't like making porn any more is the day I'll stop, but until then I'll enjoy the ride and try to share what I can with you.
Biography Text © www.thetorns.com