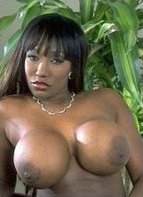 Dominique Simone
Alias: Domonique Simone, Monique Simone, Coco
About Dominique Simone
Height: 5 ft. 5 in.
Weight: 116
Measurements: 36DD - 23" - 34"
From: Valdosta, Georgia
Born: June 18
Zodiac Sign: Gemini
Domonique Simone
is widely hailed as being one of the top starlets that the adult business has ever seen. Domonique blazed a trail in the business, as she starred in well over 250 movies throughout the 1990's. Domonique has also performed under the aliases Domonique, Coco, Dominique and Dominique Seymour. Domonique began her career as she moved to Los Angeles to attend the Fashion Institute of Design and Merchandising. She responded to a figure modeling ad and quickly found herself shooting for adult magazines like Hustler and Players. Domonique eventually got into hardcore adult films at the age of 19 and managed to garner an enormous amount of attention and praise for her outstanding work. Domonique was also known for her outrageous physique. She possessed a truly voluptuous body-type, with incredible jaw-dropping curves that just seemed to ooze eroticism and sex.
Domonique is considered a legendary figure in the industry, as she was inducted into the AVN Hall of Fame in 2007. Domonique received great acclaim for her work with fellow legend/porn director/actor, Sean Michaels. Domonique also managed to find success out of the industry, as she has appeared in music videos for artists such Snoop Dogg, Brian Mcknight and Montell Jordan. Domonique retired from making movies around 2004. She now resides outside of Los Angeles and still works in the adult entertainment industry, but not as a performer.
Awards 2007 AVN Hall of Fame Award.
Dominique Simone's Awards
Award
Year
Hall Of Fame
AVN
2007