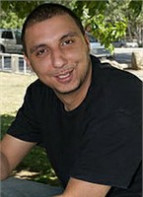 Tony T.
Alias: Tony T, Toni T.
About Tony T.
Height: 5 ft. 11 in.
From: Brooklyn, New York
Born: August 14
Zodiac Sign: Leo
Tony T.'s Porn Star Biography
Tony T. first began appearing in XXX movies in 2001 when he was 19 years old. His was a prolific career, resulting in more than 580 titles before he retired from the industry in 2012. He worked with many of the industry's most well known production companies, including Red Light District, Hustler Video, New Sensations, Devil's Film, and many more.
Notable Films
Tony T. appeared in several different movie series, often performing in multiple videos within each series. Notable series include 2 on 1 (Diabolic Video), in which he appeared in 7 videos, Anal Addicts (Northstar Associates), in which he performed in 4 movies, and Incumming (Diabolic Video), in which he appeared in 8 videos. Other notable titles for Tony T. include the series Initiations (Anabolic Video), Meat Holes 4 (JM Productions), Narcassist (Anarchy), and Private Fetish 2: Nylon Nymphomania (Private).
Directorial Debut
Besides having been one of the industry's most prolific actors, Tony T. was also a director. He made his directorial debut in 2004 after being in the industry for only 4 years. He directed about 30 titles over the years for studios like Anabolic Video, Diabolic Video, and Original Entertainment. Notable directorial projects include 100% Black: It's a Black Thang parts 1-2, Gangbangers Ball, and Perverted POV parts 7-10.