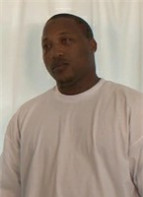 Cuntre Pipes
Alias: Cuntre, Alex (Country), Cun Tre', Cuntree Pipes, D
About Cuntre Pipes
Born: July 5
Zodiac Sign: Cancer
Cuntre Pipes' Porn Star Biography
Aptly named adult film star Cuntre Pipes was born and raised in Mississippi. He first began appearing in XXX movies in 2002 and since his debut has gone on to perform in nearly 400 movies. Pipes followed in the footsteps of his cousin, fellow porn star Wesley Pipes, who entered the industry in 1998 and later encouraged his cousin to follow suit. Cuntre Pipes has worked with several of the industry's most well known production companies, including Kick Ass Pictures, Devil's Film, Mile High, West Coast Productions, and many more.
Notable Films and Series
Pipes is known for his appearances in several different movie series, often performing in multiple videos within those series. Notable series include Big Tit Brotha Lovers (Exquisite) in which he's appeared in 4 videos, Black and Wild (Hustler Video) in which he's performed in 7 movies, Booty Talk (West Coast Productions) in which he's appeared in 12 films, and Cuckold Sessions parts 1-9 (Shane's World). Other notable titles for Pipes include Dick Pleasin' Scallywaggz (Candy Shop), the series Inseminated By 2 Black Men (Kick Ass Pictures), Interracial Anal Love 5 (Hush Hush Entertainment), and Yo Mama's a Freak 5 (Black Ice).