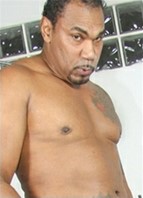 Franco Roccaforte
Alias: Miguel, Theo, Thomas, Teo, Teo Cabrera
About Franco Roccaforte
Born: January 26
Zodiac Sign: Aquarius
Franco Roccaforte's Porn Star Biography
Franco Roccaforte made his porn debut in 1991 when he was 31 years old. He has continued to work steadily in the industry, building one of the most prolific careers in the biz. Roccaforte has worked with most of the most prestigious production companies in the industry, including Red Light District, Digital Sin, Zero Tolerance, Evasive Angles, and many more. Roccaforte has appeared in more than 800 titles over the course of his career.
Notable Films
Roccaforte has worked extensively throughout his career with both Evil Angel and Private. With Evil Angel, he has performed in several films with his friend and fellow porn star Rocco Siffredi. Among the most notable of these collaborations include Rocco: Animal Trainer, in which he has appeared in 10 editions of the series, and Rocco's True Anal Stories, in which Roccaforte has performed in 10 videos in the series. His work with Private is equally impressive, with him performing in well over 25 films with the production company over the course of his career. Private Reality and Private Xtreme are two series that Roccaforte has appeared in multiple times with Private.
Directorial Debut
After 11 long years after making his acting debut, Roccaforte decided to step behind the camera and try something different. While he continued working as an actor, Roccaforte made his directorial debut in 2002. He only directed 6 movies over a span of 4 years, producing films for FM Video and Sineplex. You can see Roccaforte's directorial work in Cannibale Di Fica Bianca 3 (FM Video) and Chasin Tail (Sineplex), parts 1-5.