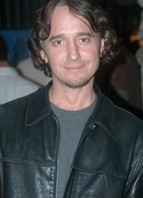 Nick East
About Nick East
Height: 5 ft. 10 in.
Weight: 160
From: Akron, Ohio
Born: June 13
Zodiac Sign: Gemini
Nick East first joined the porn industry in 1991 with his roommate Cal Jammer, both of whom quickly became two of the hottest young studs on the scene. Nick has been in the adult business for over a decade, starring in more than 750 adult features. He has performed every sexually explicit act there is in the porn industry.
Nick is known for his tireless abilities at work with his female costars. He was one of the busiest men in porn throughout the 90s, working with every top female during that time.
Nick was known to frequent with costar Amber Woods off-screen in which they starred in a steaming hot flick "Tori Welles Goes Behind the Scenes". Nothing came about between these two stars as Nick continued on his rampage of great porn flicks. Finally, Nick was in a known relationship with another adult film star Kim Kitaine. Their time sadly ended when she died. This was when Nick's tireless abilities in hardcore finally became tired. He didn't work as much after this tragedy but has been seen in some recent films such as "Barely Legal 12".