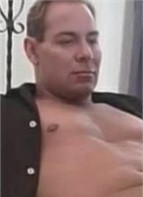 Eric Price
About Eric Price
Born: July 16
Zodiac Sign: Cancer
With more than 400 title credits and four director credits, it's hard to believe Adult Entertainment star Eric Price has any time for a private life. In a performing career that spanned more than 15 years Eric's body of work is quite prolific. Upon retirement from performing, Eric spent another two years directing in an industry which had been so good to him.
Eric Price (a/k/a Erik Price, Charlie Warner, Charlie Martin, Charles Warner, Erik Keel, Charlie Stone, Eric Porter, and Dan Carter) was born July 16, 1963 and was an adult performer from 1998 to 2003. During that time he worked for nearly all the major production houses, including Vivid, Video Team, Caballero Home Video, and Elegant Angel, among others. His body of work spans all genres with female co-stars - from penetration, to masturbation, to plot-directed dramas. With his rugged charm, it's easy to understand his widespread appeal among both the audiences and his female opposites.
Eric Price has amassed a treasure trove of visually stimulating films to capture the fantasy of the public far into the future.