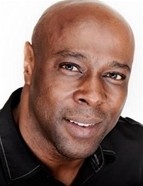 Mark Anthony
Alias: Mark Madman, Mya
About Mark Anthony
Height: 5 ft. 10 in.
Weight: 169
Eyes: Brown Eyes
From: Pensacola, Florida
Born: June 5
Zodiac Sign: Gemini
Mark Anthony's Porn Star Biography
Mark Anthony first began appearing in XXX movies in 1993 when he was 23 years old. A big guy with an even bigger member, Anthony became known for his giant thrusting tool, and had little trouble booking jobs. So little trouble, in fact, that he has become one of the most prolific actors in the industry with more than 1000 titles to boast about. He has worked with many of the biggest studios in the industry, including Evasive Angles, Evil Angel, Adam & Eve, Black Market Entertainment, and many more.
Porn Projects
If you've watch porn in the last 2 decades, it's hard to imagine you've missed seeing Anthony in action. While the men are generally not given as much face time as the ladies, Anthony's huge member was always front and center! Here are a few of his notable movies you should definitely see if you haven't already: "Anal in the Amazon" parts 1-9 (Video Team), "Azz and Mo Ass 14" (West Coast Productions), and "BBW Jungle Fever" parts 2, 11, 18, 20, and 24 (Sensational Video). With so many movies under his belt, we couldn't possibly mention all the titles you should see, but these are a good start.
Directorial Debut
In 2000, just 7 years into his massively successful career, Anthony made his directorial debut. He has since gone on to direct more than 100 films. He's made movies for many of the well known production companies, including Evasive Angles, West Coast Productions, Video Team, and Smash Pictures. Some of his more notable directorial projects include series such as "Big Bubble Butt Cheerleaders" of which he directed 5, "Desperate Mothers and Wives" of which he directed 7, and "International Booty" of which he directed 9.