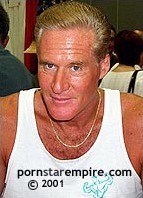 Randy West
About Randy West
Eyes: Hazel Eyes
Born: October 12
Zodiac Sign: Libra
Randy West's Porn Star Biography
Early Years
Legendary actor Randy West first began appearing in XXX movies in 1979 at 32 years of age. Prior to a career in porn, West played baseball for the University of Miami and aspired to become a professional baseball player. When that didn't work out, he pursued a career as a singer and became the lead singer for several rock bands over the next decade. West loved the arts, as is evidenced by the fact that he worked as a nude art model for some time. He was also a member of a Chippendale's dance company, and worked as a stripper. In 1979, West moved to California to pursue a career in the adult film industry.
Studios & Notable Films
He made his film debut in Mystique. Around the same time his first film was being released, he posed as the centerfold model in Playgirl magazine. His appearance in Playgirl is infamous because he was the first man to pose in the magazine with an erection. West's film career spanned nearly 2 decades and produced more than 1,400 titles to his credit. He worked with some of the finest production companies of the time, including Midnight Video, Arrow Productions, Jill Kelly Productions, Plum Productions, and many more. Notable films for West include, but are not limited to, Afro Erotica 30 (Wet Video), All American Girl (Fantasy Home Video), Beverly Hills Pool Party (Caballero Home Video), Cream Dream (Dreamland Entertainment), For Her Pleasure Only (CDI Home Video), and Krystal Balling (Pleasure Productions).
Directorial Debut & Projects
In 1993, Randy West decided to try his hand at directing. With more than 15 years experience under his belt, he made his directorial debut with the movie Up and Cummers 1. He has gone on to produce more than 250 films for studios such as Evil Angel, New Machine Publishing, Gen XXX, 4-Play Video, and K-Beech Video. He also produces films for his own production company, Randy West Productions. Notable directorial projects include the following series: Crazy About Asians, I Love Lesbians, Please Cum Inside Me, Raw Sex, and Real Female Masturbation.
Porn Awards
1993 - Lifetime Achievement Award from the Free Speech Coalition
FOXE Award for Fan Favorite (Male) in '94, '95, '96 and '97
1994 XRCO - Best Pro-Am Series, Up and Cummers
1995 XRCO - Best Pro-Am Series, Up and Cummers
1995 AVN - Best Pro-Am Tape, Up and Cummers 7
1997 AVN - Best Pro-Am Tape, Up and Cummers 33
1999 AVN - Best Ethnic-Themed Series, Up and Cummers
1999 AVN - Best Pro-Am or Amateur Series, Up and Cummers
2001 AVN - Best Pro-Am or Amateur Series, Up and Cummers
2002 AVN - Best Pro-Am or Amateur Series, Up and Cummers
2008 AVN - Silverback of the Porn Industry, "He eats first"
Member of the AVN Hall of Fame
Member of the FOXE Hall of Fame
Member of the XRCO Hall of Fame