Rental Shipping Times
Since different regions of the country will have different shipping times, we created the following graphic for reference. All time frames are from the time the product shipped from our facility in Warrendale, Pa. during normal business hours.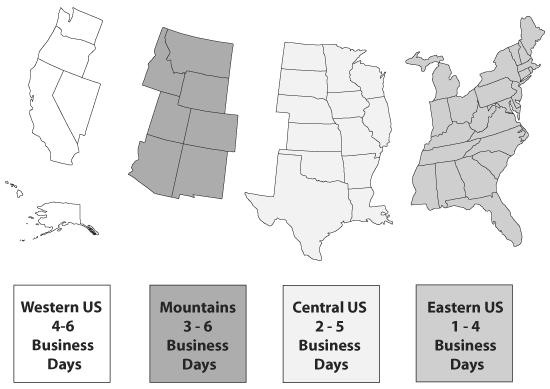 Important Information:
In some instances, Rental Shipments may take up to 10 business days to arrive.
Rental Shipments to U.S. Territories may take 1 or more weeks.
Rentals membership shipments, both incoming and outgoing, are only processed during normal business hours Monday through Friday, excluding ADE recognized and Postal Holidays.
If you have any questions, our Customer Service department is open Monday thru Friday, 8am to 10pm and Saturday, noon to 8pm ET.
---