run time 411 mins.

released 09/10/2012

free shipping Eligible
$24.99
On
Order
On Order
Product is out of stock at our warehouse and has been ordered from the vendor.
DVD-Video
Add to Cart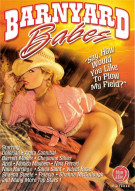 run time 102 mins.

released 10/03/2005

free shipping Eligible
run time 85 mins.

released 02/28/2003
run time 173 mins.

released 04/18/2005
Item
Discontinued
Special Order
Product is out of stock and is not available for purchase at this time.
DVD-Video
Watch Now
April
| | |
| --- | --- |
| alias: | April Flowers, April Summers |
| birthplace: | Wasilla, Alaska |
| born: | March 28 (Aries) |
| height: | 5 ft. 8 in. |
| weight: | 135lbs. |
| eye color: | Brown |
| hair color: | Blonde |
| measurements: | 34B - 24" - 35" |
When asked to give 3 words that best describe my personality: Determined, Headstrong and Independent come to mind. I was born on March 28, which makes me an Aries. I grew up in Wasilla, Alaska which is a very small town about 45 minutes outside of Anchorage. I attended a local private school for most of my elementary and high school years; and was pretty much a "tom-boy" back in those days. I was involved in several sports including soccer and basketball during the school year and in the summers I rode my horse, "Quanha" and figure skated. My winters were spent snow boarding and snow machining - hey, It was Alaska !! My favorite time spent was definitely ice skating. I loved it...and if I do say so myself, I was pretty good at it. In fact, I loved it so much, that my plan was to join "Disney On Ice" when I completed high school. However, that did not end up happening...

When I was just 16, I moved out of my parents home. My reason for leaving was not as alarming as you might think, but for me, it was enough. I moved because I wanted to attend public school. I know this may sound funny, but my parents were very strict and public school was out of the question in their minds. So I moved out, got a job and went to school on my own, living life as an adult at just 16.

I never really realized how expensive life was; and without "Mom and Dad" paying for the essentials, let alone my skating lessons, I could not afford to spend as much time on the ice as I was used to. Meanwhile, in school, I met a girl who worked at a club in Anchorage during the summers. She explained that there was a contest coming up, in which we could win $500. So, one night, I went with her to check it out. We spoke to the clubs manager and he invited us to come back the next week to strut our stuff. We went back the following week and I stripped for the very first time. I have never been so scared in my entire life! The only thing that brought me back was the fact that I made more money in that one night than I made in 3 weeks at my regular job. So, to make a long story short, I became a full time exotic dancer and took a few classes at a local college.

So, how did I come to take the leap into the world of adult films? I was introduced to the adult industry while I was dancing in Las Vegas, Nevada. I was approached by a talent scout, who asked me if I would be interested in doing pictorials for men's magazines. Since my plans of becoming a professional ice skater had changed, I now wanted to "Feature Dance". For those of you who don't know, a "feature dancer" is paid to come to various clubs around the country and/or world and make a "celebrity appearance" to perform for short runs of time. The more exposure a dancer has in the various media, such as magazines and films, the higher fees they can charge a club per show. So, I saw this "talent scouts" offer as a perfect way to build my credits.

Shortly after meeting him, I flew to Los Angeles, met a few photographers and scheduled some shoots. I continued to fly back and forth between Alaska and LA for the next year. After several weeks of thinking very carefully, I decided to move to LA and do my first adult film. Since then, I have done numerous films and magazines.

Bio Courtesy of www.visitapril.com
Awards
| | | |
| --- | --- | --- |
| AVN | Best All-Girl Sex Scene - Film | 2002 |